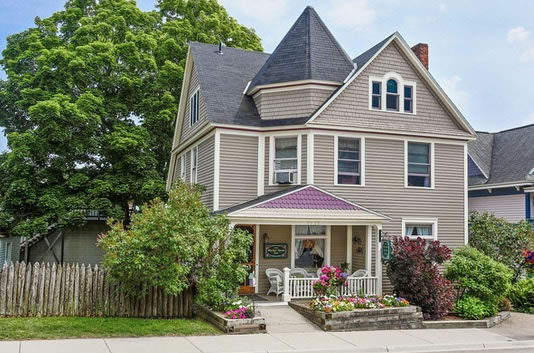 All rooms have private baths, air conditioning, plush bedding and guest robes
Free Wi-Fi and DirecTV
Soap, shampoo and hair dryer
Iron and ironing board
Guest library
Afternoon snacks
24-hour hot beverage bar
Guest Refrigerator
Ice machine
Private and secluded Garden Courtyard with dining tables, benches, and fountain
Comfortable front porch seating
Guest grill and cooking tools
Secure bike rack and available bicycle seat covers
Your personal breakfast menu allows you to choose from a variety of delicious selections, including fresh bakery items, fresh fruit medley, fruit and granola yogurt parfait, freshly steamed hard-cooked eggs, and a variety of hot and cold beverages. Your meal is served to you at your preferred time in your choice of location, including the courtyard, the parlor, and of course, room service.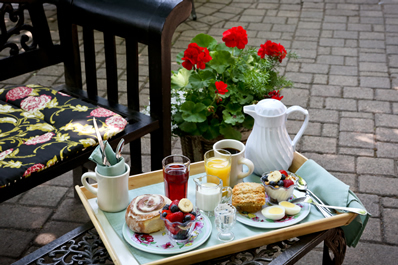 Our lovely Garden Courtyard, a Market Street exclusive. Yours to enjoy during breakfast service, as you enjoy a lovely outdoor lunch, or while relaxing under the glow of the garden lights after dark.
The Market Street Inn, located on historic Market Street, was built at the turn of the century as a family home. Builder Robert Doud constructed the island's Governor's Residence and many of Mackinac's historic homes. The former Charles Truscott home was lovingly restored and converted to an inn in 1990.
Wonderful stay, would absolutely stay here again! Mackinac Island was the first stop on our "COVID-honeymoon" and they left us a nice note in our room with some local chocolates and a champagne toast. Cleanliness is #1 criteria for me and it definitely met my expectations.
Olivia
TripAdvisor review